Gardeners, nature lovers, and plant aficionados will dig our special
Saturday at The Ranch on July 23.

Join Nan Sterman, garden expert and host of the award winning TV show,
A Growing Passion
, as she leads a 50 minute guided tour of Rancho La Puerta's spectacular gardens. Learn about the The Ranch's landscape, garden history, and how to implement water-wise practices into your own garden.
The tour continues at Tres Estrellas, The Ranch's 6-acre organic farm, where Nan will join Executive Chef Denise Roa to discuss growing fruits, vegetables, and herbs used in The Ranch's famous farm-to-table cuisine.
Like every Saturday at The Ranch, your day will be filled with a massage, fitness classes, a cooking demo, delectable seasonal cuisine, pool time, and relaxation.
July 23, 2016
RATES:
$300.00* per person+tax.

*price includes your 50-minute massage (excludes Four-Hand massage)
Click Here for a Sample Schedule

Roundtrip transportation from San Diego is included. Passport required.
---
About Nan Sterman: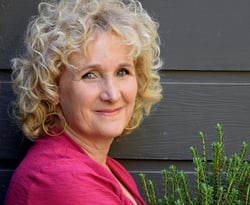 California native Nan Sterman is host, co-producer, and co-writer of A Growing Passion, a television show that celebrates all the ways that San Diego "grows," from farms and nurseries to backyards and schoolyards, to native habitats and more.
Nan is a garden designer, author, botanist, and award-winning garden communicator. She is dedicated to the transformation of planted landscapes from overly thirsty and resource intensive to climate appropriate and sustainable. Her efforts combine age-old techniques with modern technologies. ...read more